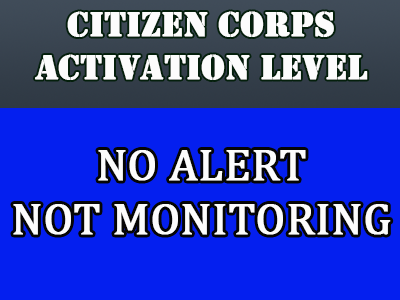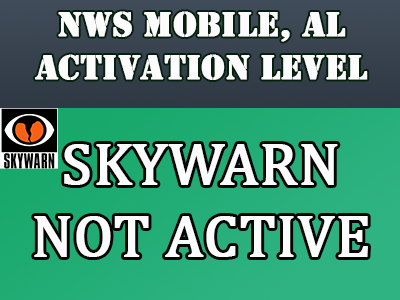 NOT ACTIVE 12/30/22 1630- No current alert.
About Activation Levels
Activation levels are used to communicate the status of the Santa Rosa County FL Citizen Corps. Team members should be familiar with the activation levels and be prepared to activate should the need arise.
No Alert

No Alert is the normal situation. This means that no state of alert or emergency exists.


Level 3 – Monitoring

This level will serve to notify ARES or CERT members that their services may be needed on short notice any time in the next 24-72 hours. "Go-kits" for shelters will be inspected and on stand- by for issue. CERT and ARES team members should be on standby for activation or deployment.


Level 2 – Partial Activation

This is descriptive of operational status. This phase will activate the formal SRC Citizen Corps radio net. Evacuation shelters may be activated or other requests for volunteer assistance may be in process.


Level 1 – Full Activation

This level will include manning of evacuation shelters, hospitals, PODS and other locations. Radio nets will become formal.


Stand Down

This level may be for specified area/stations or for the entire county.


SKYWARN Not Active

Not Active is the normal situation for ham radio communications. This means weather conditions and predictions do not call for SKYWARN activities.


SKYWARN Monitoring

This level indicates the chance for severe weather within the next 24-48 hours. Members should refresh their knowledge on reporting procedures and test their emergency power capabilities.


SKYWARN Active

The chance for severe weather is imminent. Members should monitor local repeater and news sources for watches and warnings. Members should report severe weather conditions and damage reports via the posted repeater frequencies.